1st Mixed Ability World Tournament – MARWT 2015
---
The first ever Mixed Ability Rugby World Tournament – MARWT will be held in Yorkshire, between the 17th and 21st August 2015 and will line up more than 400 players from 10 different countries over five days of completely free and accessible events.
Coinciding with the Rugby World Cup, and with the spotlight on England as the host country, the MARWT is an unmissable opportunity to promote and expand the Mixed Ability model, showing to a wider audience that it is possible to break down barriers between able bodied and disabled players through integrated sport.
This event aligns with the aims of the RFU 2015 RWC Lead Up and Legacy activities through encouraging wider and long-lasting participation in rugby.
"Mixed Ability Rugby has the potential to inspire a radical change in the way we consider sport participation and social inclusion, setting a proven model for many other disciplines to follow."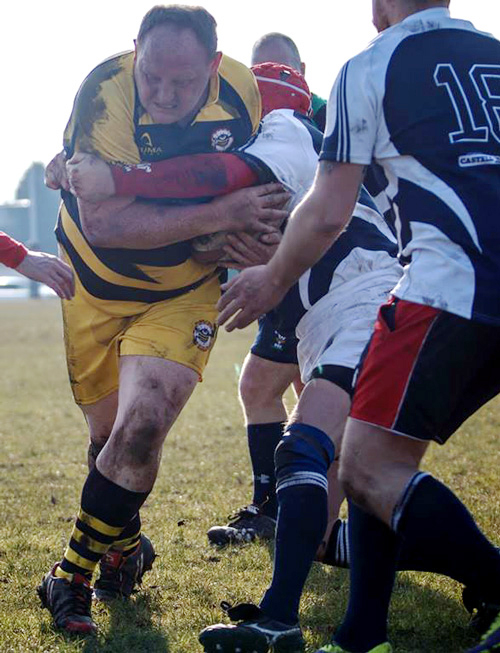 This event will provide an innovative forum to:
Raise awareness of, and participation in, Mixed Ability sports through the promotion of social inclusion, equal opportunities and access to healthy life-style choices.
Create new partnerships between sports clubs, educational providers, local communities and local authorities.
Promote the cores values of rugby such as teamwork, respect, enjoyment, discipline and sportsmanship.
Build a sustainable model to support involvement and further national and international Mixed Ability sporting events.
Make the world a better place through sport!
This unique initiative has received endorsement and financial support from the UK Sport and Tourism Minister Helen Grant MP and the Department of Culture, Media and Sport; the English rugby governing body Rugby Football Union; Leeds and Bradford City Councils, the Workers' Educational Association, as well as corporate groups such as Provident Financial and Sovereign Healthcare.
We would like the Mixed Ability Rugby World Tournament to become a biannual event to be host in turn by another country in partnership with IMAS.
Mixed ability teams and delegations involved so far are:
Bumbles Rugby RUFC (England)
Halifax Magpies (England)
Castleford RUFC (England)
Swansea Gladiators (Wales)
Llanelli Warriors RFC (Wales)
Departmental Selection Pas-de-Calais (France)
Gaztedi Rugby Taldea (Euskadi)
Royal Kituro RFC (Belgium)
The Clan (Scotland)
Chivasso Rugby ASD Onlus (Italy)
Sunday Wells Rebels (Ireland)
Christo Rugby Adapté (France)
Skosi Pobdenici (Serbia)
CLARA Auvergne Rugby Adapted (France)
Banco Hipotecario (Argentina)
Winners of the 1st Mixed Ability World Tournament - Bradford 2015
---
Winners of 2015 Spirit of Mixed Ability Rugby Trophy
---