Mixed Ability Rugby across England - 2 Year Roll Out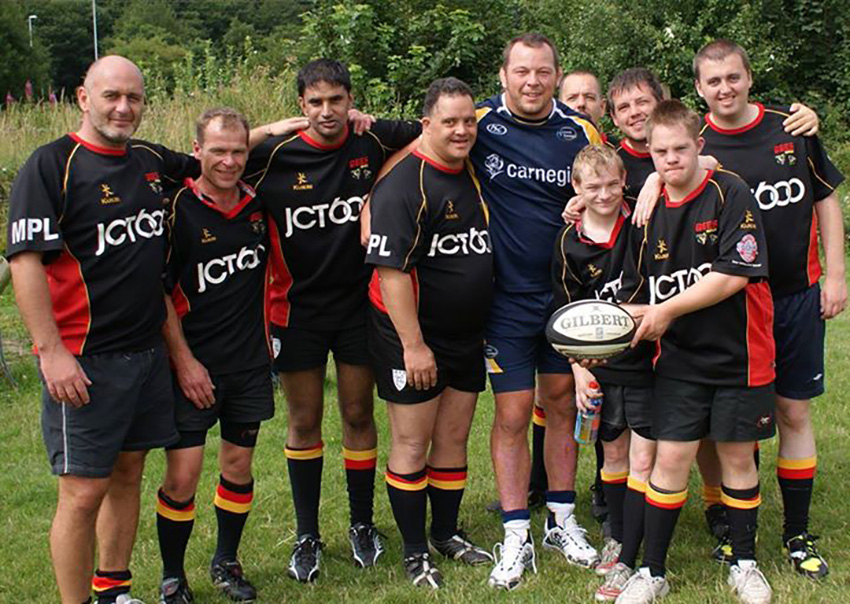 IMAS working with the RFU has agreed to provide a rugby experience for over one thousand young people and adults over the next two years.
Beginning in the Rugby World Cup host city of Leeds IMAS, trainers and coaches many with disabilities led sessions over two weeks in August. Leeds City Council co-operated by publicising the inclusive rugby days in the city centre RWC fanzone. IMAS Trainer Ahsan Sakandar said "we led fun lessons where disabled people learned how to carry and pass the ball, we are going to do this throughout England".
New Mixed Ability Rugby Teams
These rugby sessions will build on the demand by people with Learning and physical disabilities to participate in the sport. Following the First Mixed Ability Rugby World Tournament, IMAS were contacted by clubs up and down the country who have recognised the need to become more inclusive, in some cases clubs who facilitate tags teams are ready to take the next step towards full contact Rugby Union.
IMAS has been instrumental in providing classes funded by the Workers Educational Association to players with disabilities. These players have produced a written guide to Mixed Ability Rugby, a presentation and workshop which they are now delivering directly into grassroots clubs.
Following an agreement with the RFU, IMAS are now a lead partner in providing the expertise and support to establish new Mixed Ability Teams throughout England.
I have cerebral palsy and people weren't keen when I started to play rugby, now I can run, feel stronger and more independent