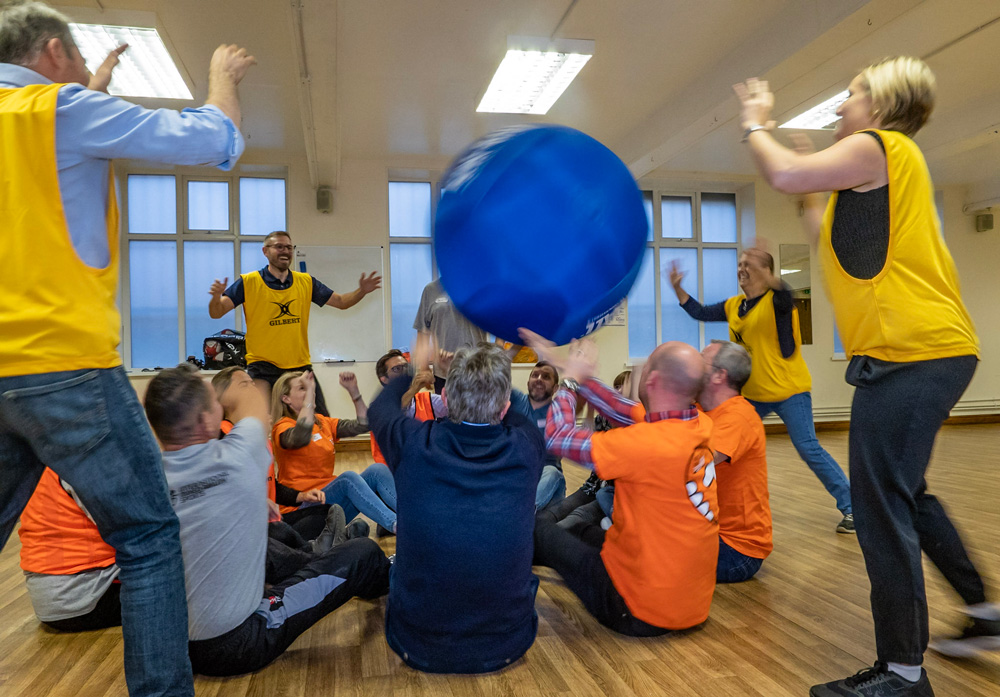 Would your organisation benefit from exploring innovative ways to improve communication, diversity, equality and trust?
If so, we would love to discuss our interactive, stimulating and thought-provoking training with you.
We are offering new and exciting opportunities for organisations outside of sport to benefit from the learning and experience of our participants, through training packages focused on team working, communication and diffused leadership, celebrating diversity and fostering equality.
I do not recall participating in any session so useful for myself in terms of personal development around issues such as trust, hope, commitments and connections.

This has been the most fun and memorable training session I have done.

I am very impressed by your expertise in team dynamics and problem solving. I am convinced that this will help us in our project activities and professional development.

You cannot imagine the how deep the learnings we took away from our interactions today are. It is one of those experiences in life which I will remember for a very long time.
Each training session is built around your requirements and co-produced by our team of trainers who are "experts by experience" having faced and overcome barriers to full inclusion in society. All our training and development days involve interactive activities, cooperative games and practical sessions which will stimulate and invigorate your team into different ways of engaging with each other and with different sectors of your community.
Sponsorship opportunities
If you would like your organisation to be associated with the fastest growing movement in sport, please contact us as we are looking for new partners!