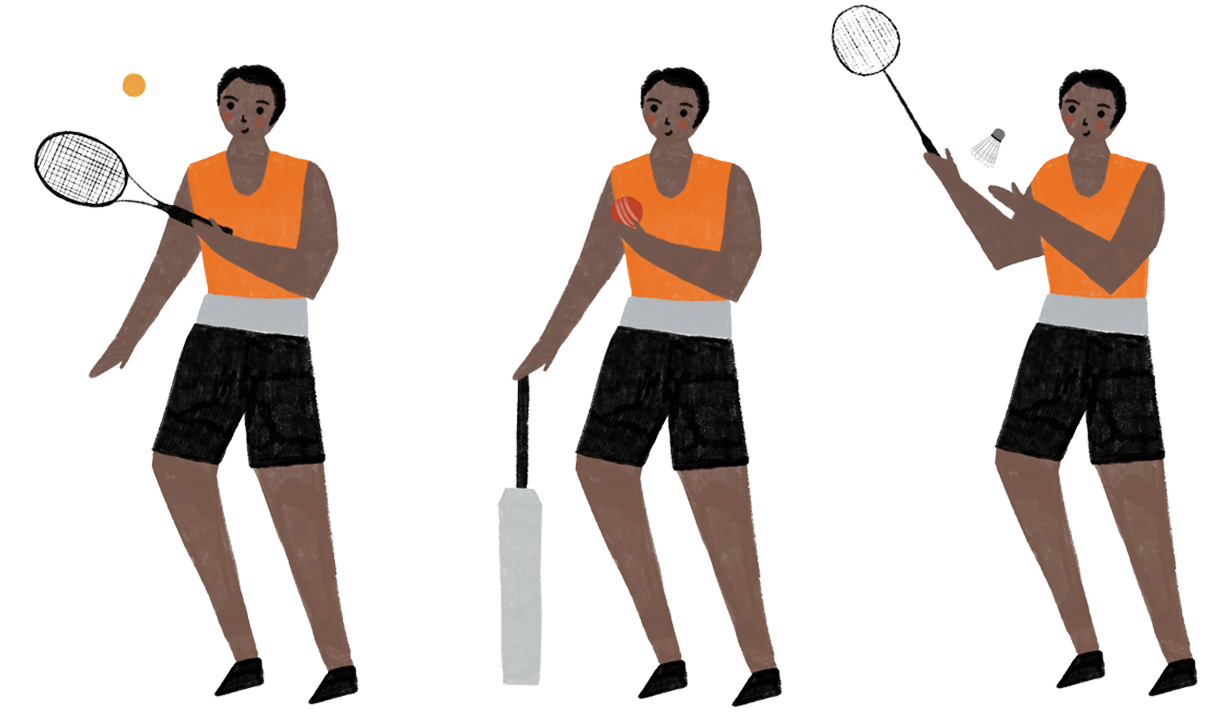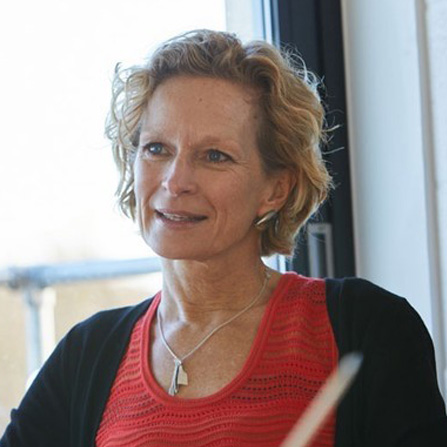 Annamarie is an advocate for safe and inclusive sport for all. She is currently Vice Chair of the British Olympic Association, member of the European Rowing Board, as well as of FISA Governance Working Group.
Annamarie served 9 years on the Board of the British Paralympic Association, 5 as its Deputy Chair. In 2012 she was elected Chairman of British Rowing, following an 11-year stint as Deputy Chairman, where she designed and implemented safeguarding, anti-doping, governance and equality policies.
A World Champion in Women's Lightweight Coxless Fours in 1993, Annamarie represented Great Britain in the women's eight at the Atlanta Olympic Games, 1996. .
I am delighted to be appointed one of the first ambassadors to IMAS. Sport is a central part of our lives in the twenty-first century, and increasingly important as a way to keep healthy, stay connected and support social inclusion and mobility. Local clubs provide communities, friendships and support for everyone and I believe sport has an obligation to be inclusive and accessible to all. I can't think of a better way for sports organisations to deliver inclusivity than by bringing together people of all abilities and helping them to build friendships in a fun and active environment.
Ellen is a member of the Great Britain Para-Rowing Team and the current World Champion – a title she has won twice since her international debut at the 2018 World Rowing Championships. Ellen competes as a Visually Impaired Para-Rower in the PR3 Mixed Coxed Four for Great Britain.
Ellen joined Leeds Rowing Club in 2012, was diagnosed with Stargardt's Disease in 2014 and shortly after, began her journey towards representing Great Britain at a Paralympic Games. Five years on, at the 2019 World Rowing Championships, Ellen and her crew set a new World Record and qualified their boat for the Tokyo 2020 Paralympics (postponed to Summer 2021).
Alongside professional sport, Ellen has worked with a number of national charities and is a dedicated volunteer – driven by a desire to promote equal opportunities for all.
Sport changed my life irrevocably and I hope that through the work of IMAS countless more people can enjoy the benefits of joining a sports club too. When I was first introduced to rowing in 2012, I entered a community that continues to inspire, support and teach me even 9 years on. I am proud to work with an organisation that is committed to improving inclusivity and to promoting the benefits of a life that includes sport.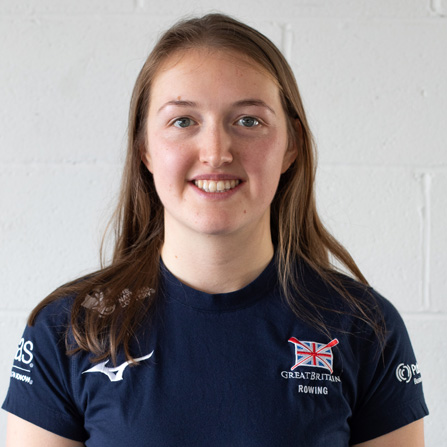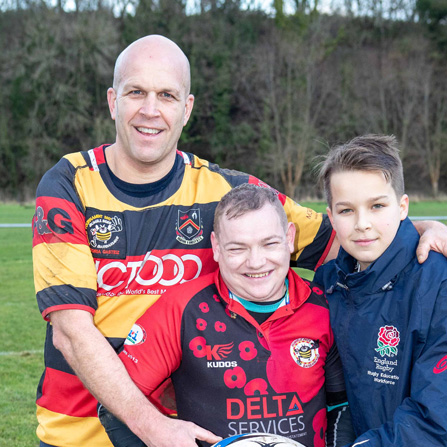 Hamish (the tall one in the picture!) has been instrumental in driving the success of the Mixed Ability model from the beginning. Hamish is a visionary leader, who immediately understood the importance and urgency of including underrepresented groups in community sport, to grow participation and strengthen community cohesion.
A proud Kiwi who is working hard to be an adopted Yorkshire man, he is a huge advocate for inclusion and building from solid foundations. Active within the sports development landscape from Trustee of Newcastle Rugby Foundation and now as Project Manager (Families Fund) and prior to this an Area Manager (North of England) for the Rugby Football Union.
It is easy to sit on the side lines and talk about what should happen and make comments on how it should be done or get involved and experience at the coalface what real change looks like. This is something that I am extremely proud of within the IMAS team. Not just the difference I have seen on and off the pitch, but the family that it has created all over the world. The ability to change mindsets and use sport as the vehicle for positive impact speaks huge volumes. We challenge perceived barriers and create strong solid connections across the sporting landscape, IMAS and the wider family are testament to this power of this collective cultural change
Cristina currently coaches at Società Canottieri Armida (Turin, Italy), where she is the head coach for the para-rowing section, as well as an assistant coach for the junior and senior sections. Cristina has more than 18 years of experience coaching people of all abilities and has taken the lead on the Mixed Ability project, organising both the trip to Cork 2022 and 2 Mixed Ability regattas in Turin, in 2021 and 2022.
She has been awarded the Bronze Collar honour from the Italian Paralympic Committee for services to rowing, and coached at Rio 2016 Paralympic Games, with 3 boats qualified. She is also a World Rowing international Para rowing classifier. Cristina has created and developed the Armida para-rowing International regatta, which is now at its 14th edition, and now includes Mixed Ability teams from across Europe.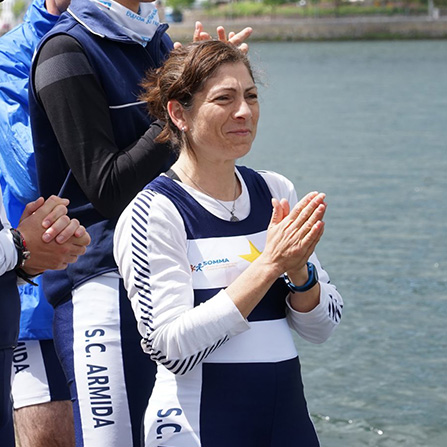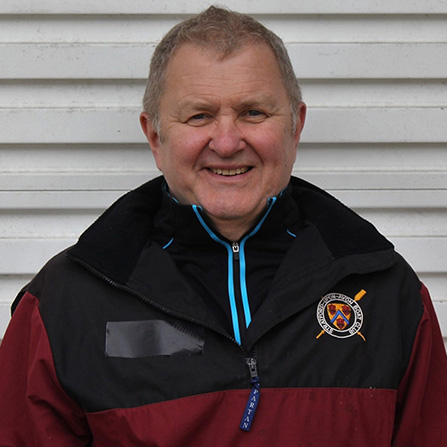 Mark has coached para/adaptive rowing for 16 years, the last 7 at Stratford-upon-Avon. Starting at Stratford with just one pararower his squad is now 20 strong – catering for all types of disability. Stratford is regarded as a leading light in grassroots adaptive rowing in the UK. Mark and his team have won a number of awards for their proactive approach to inclusion and were named the UK Parasport Club of the Year in 2020. He is merging his adaptive section with the club's recreational group in line with the IMAS model.
In 2018 Mark helped establish the Club Adaptive Group (CAG) of UK rowing clubs as the voice for the UK Adaptive Rowing Community; He has been its proactive Chairman ever since. The CAG now has nearly 40 clubs and other organisations affiliated to it. The CAG works directly with British Rowing to formulate policies to increase participation and foster best practice.
The Mixed Ability approach has opened my eyes to a better way of delivering and promoting the benefits of sport to all. Its about making everyone part of the rowing community in its fullest sense. Social and sporting integration. We should all be in the same boat having fun. I am honoured to become an IMAS Ambassador and will do my best to promote it's inclusive approach.