Co-production and systemic change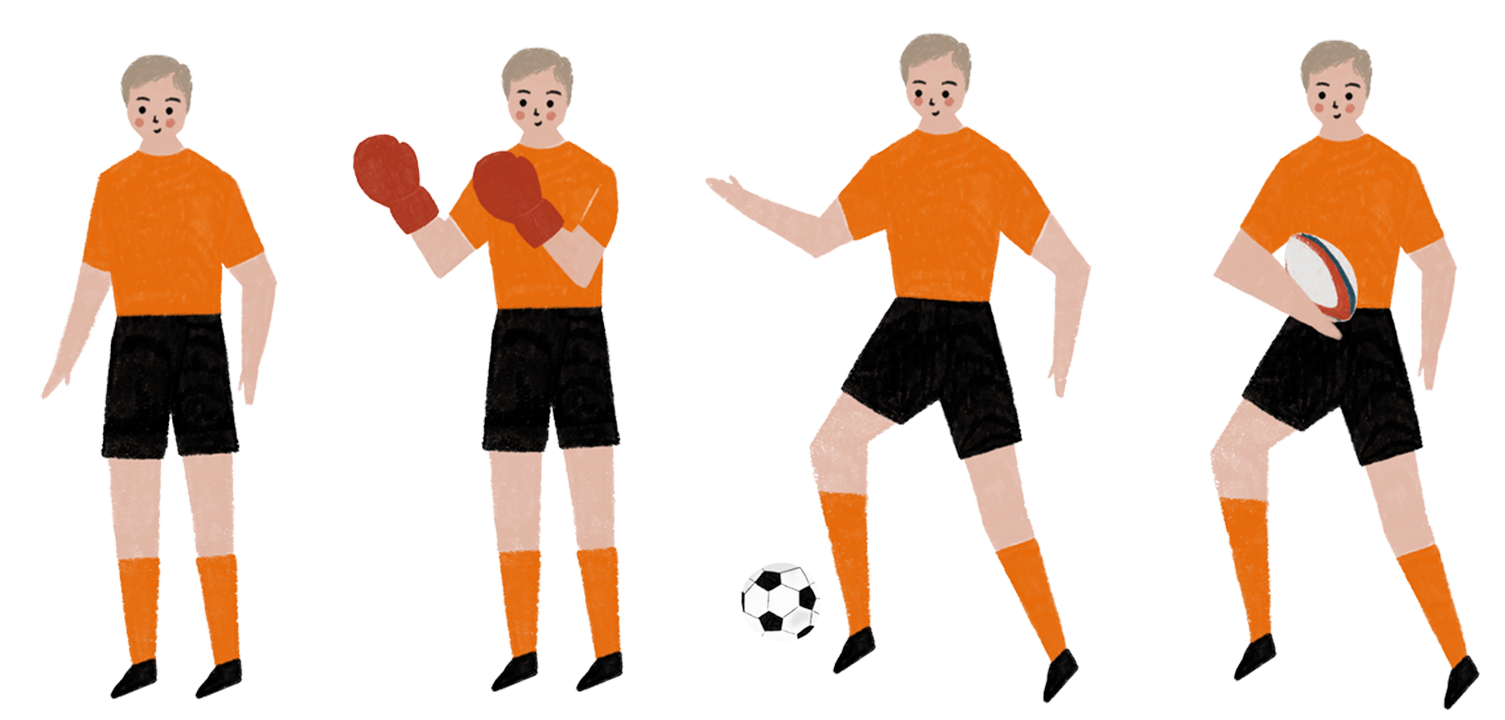 Mixed Ability began when people who were previously excluded from making everyday decisions about their lives, decided to challenge discriminating assumptions about what they could do.
The Inclusion in Sport Group includes experts with lived experience of disability, who meet every week to share their experiences, and co-produce and co-deliver training, a crucial part of the IMAS work.
We recognise that co-production involves us, and we want to get involved and make changes in things that affect us
Mixed Ability goes beyond co-production employing the voices, experiences and skills of our participants to co-deliver training and remove the barriers to participation in sport and society.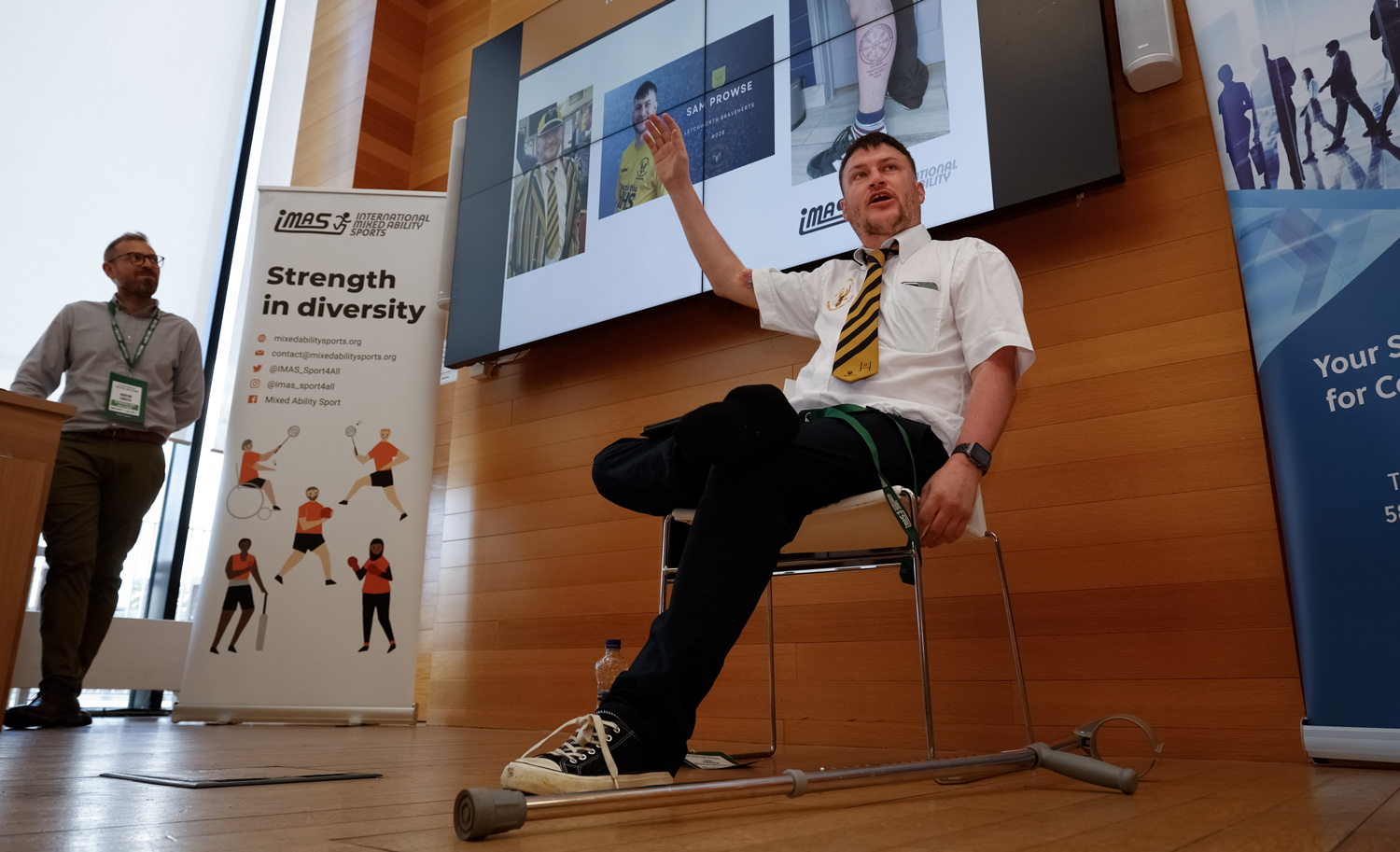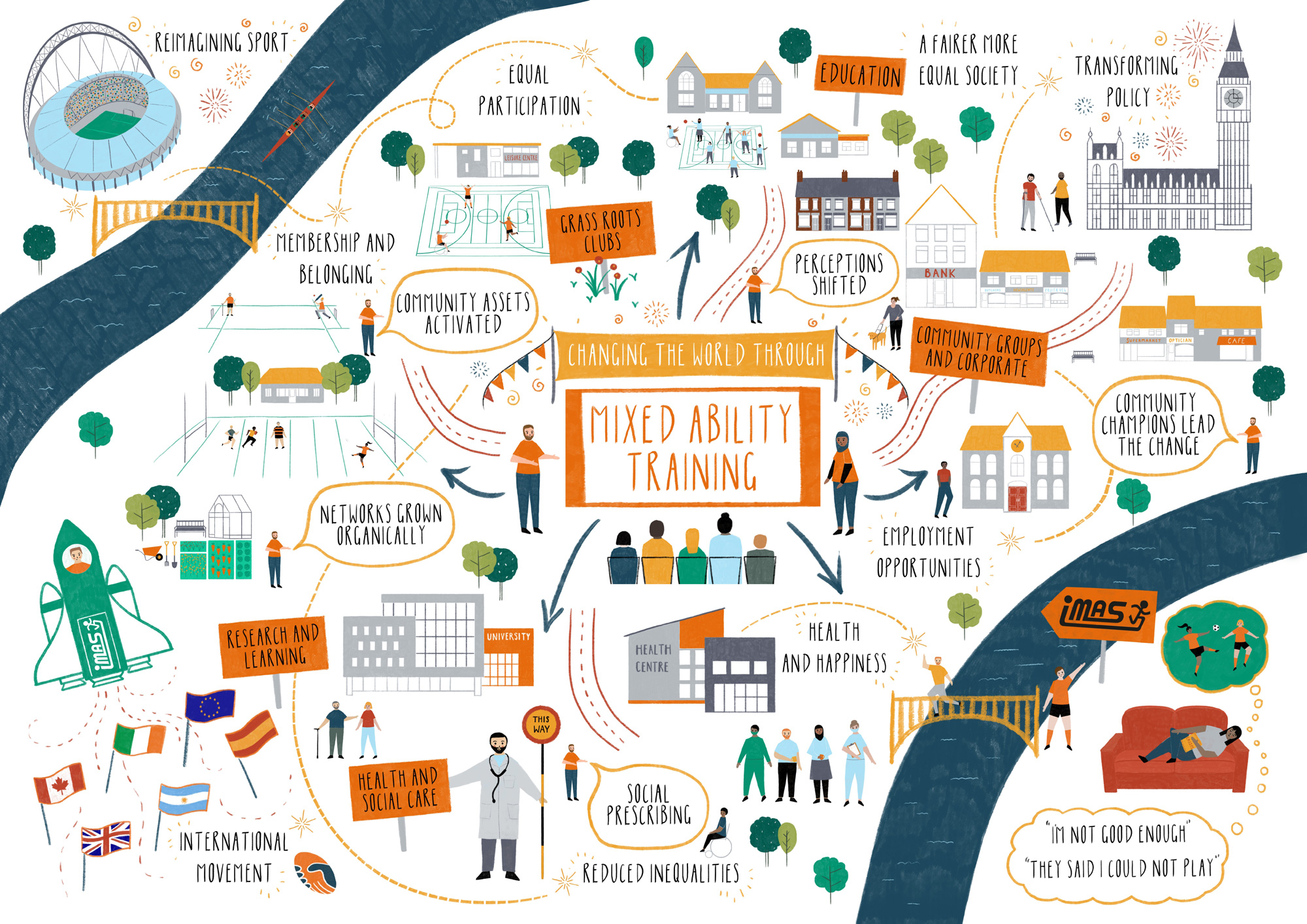 Many people still face barriers to participating in sport because of stigma, prejudice, or personal perceptions of their capability. IMAS exists to change this through the Mixed Ability model! The Mixed Ability model brings together sport, education and advocacy, recognising the right of everyone to participate in community sport, as equal members, without being separated, classified, or identified.
Education is a fundamental component of the Mixed Ability model. IMAS educators with lived experience of disability co-produce and co-deliver Mixed Ability training and resources, sharing their learning and experiences with sports coaches, clubs, and National Governing Bodies, as well as a variety of other settings.
These include education, health and social care as well as community groups and corporate.  In this way, relevant voices are heard, realistic role models are present, and those who have the experience of overcoming exclusion can directly influence positive change. These contexts all connect to create positive impacts at a system level.
So where can this take us? It can take us to transforming policies where the links between health, education and sport are aligned and where people are at the centre of decisions about their own lives and their own futures. It can take us to reimagining sport, where the focus is shifted away from performance and elite competition to community enjoyment and sport for wellbeing.
And it can take us to an international movement where learning is shared globally for impact that is relevant in all contexts. After all, if this is possible in sport, what about the rest of society?
If we were to start sport from scratch again, from the drawing board, we would more than likely end up with a Mixed Ability model.