Cannons and Dynamite blast a road to inclusion in the South East.
When Matt Kuhn and Medway RFC President Mark Marriott attended the England Rugby Mitsubishi Volunteer of the Year Award in August 2021, they couldn't have foreseen how a conversation with players from Gloucester's Longlevens RFC would impact across their county of Kent. "We chatted to them for about 20 minutes, never having heard about Mixed Ability rugby teams," said Matt. "We knew straight away that it was something our club should do and we already had strong links with disabled groups". A quick search on Google led the pair and Matt's wife Kate to the IMAS website. "Once we had spoken to the guys from IMAS" said Kate who teaches young adults with Autism, "we were convinced that Medway would be a perfect fit for a new Mixed Ability team."
Following the online IMAS meeting with players who are 'experts by experience', the club were signposted to the nearest IMAS Educator Mike O' Regan. Mike founded the Surrey Chargers in 2016 and offered to bring the Mixed Ability team across to Medway for a friendly game. "It was a brilliant, brilliant afternoon" Kate recalled, "we pulled together a Presidents XV which included 1st's, 2nd's, retired and development players, and the dads and lads even included the President and both of his sons." The game attracted the attention of local press and the England Rugby Touchline Magazine.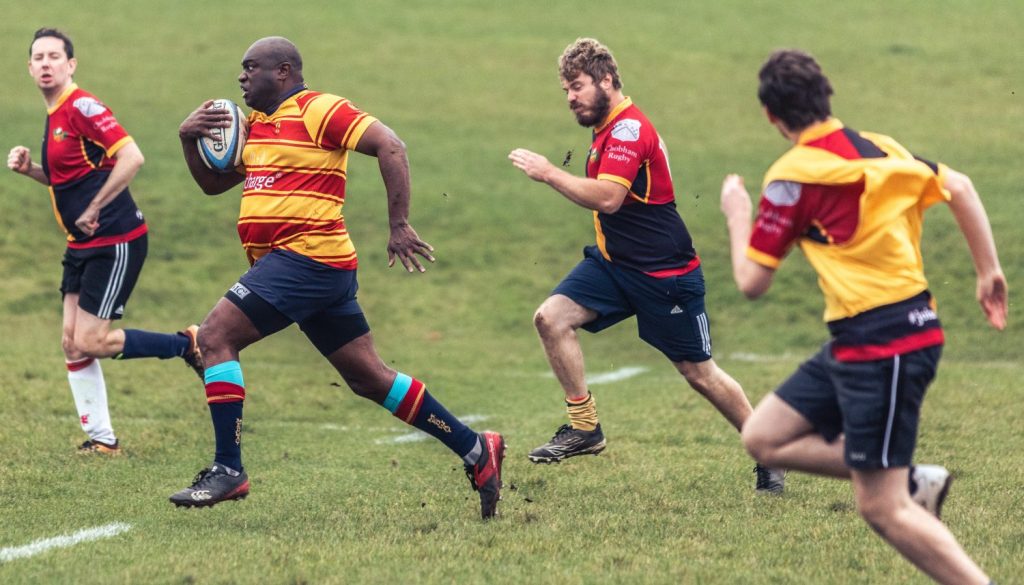 The story also attracted the attention of Wheelchair Rugby 7's England head coach, Jason Owen.
Jason who also founded Kent's Gravesend Dynamite W7"s and is specialist inclusion teacher said "I saw the stories and I thought, this is exactly my philosophy too!' Wheelchair rugby 7's is a sport for all: men, women, young people, children and adults of all ages, disabled and non-disabled people all participate together in sports chairs on literally a level playing field. "We have family members, neighbours, old friends all actively playing sport together."
Jason notes. "One of the reasons I started the club is so two brothers, one who used a walking frame and is registered disabled and the other who played running rugby could actually play rugby union together – they don't hold back when they're in the chairs – lots of smashes and crashes in the tackle. Now I have told them about IMAS and the Mixed Ability Manifesto and they want to go out onto the grass and play alongside (or maybe even against) each other!"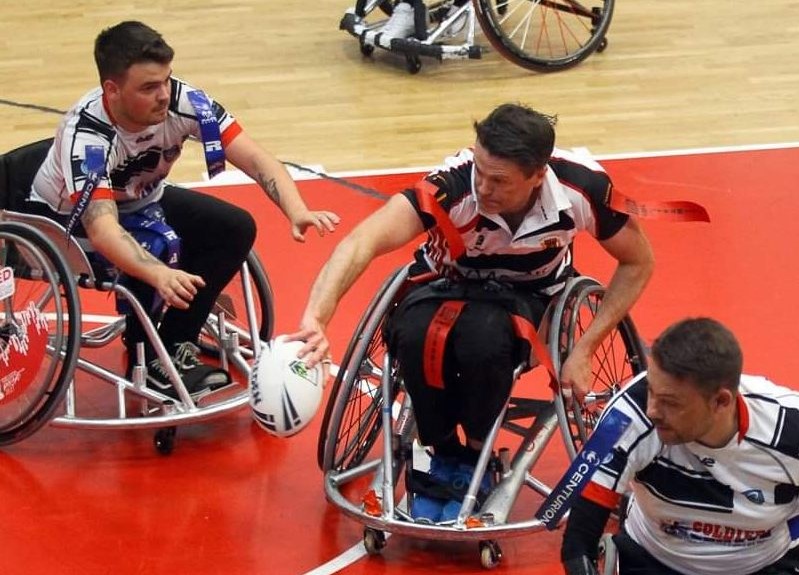 Kate picks up the story at Medway. "Following the game and after chatting to Mike, the whole club were sold on the idea of developing a Mixed Ability team, we even attracted a sponsor for kit and equipment through Jacobs, an engineering consultancy, and following some initial recruitment the Medway Cannons RFC were born!" She added, its been an unbelievable journey some of the guys have been supported to get to training sessions with female carers now they're playing rugby as well. We are committed to getting people out of their winter coats and into some rugby kit, there are lots of stories already of adults with autism and other barriers getting significant benefits from a team environment. We are proud to be the first Mixed Ability rugby team in Kent."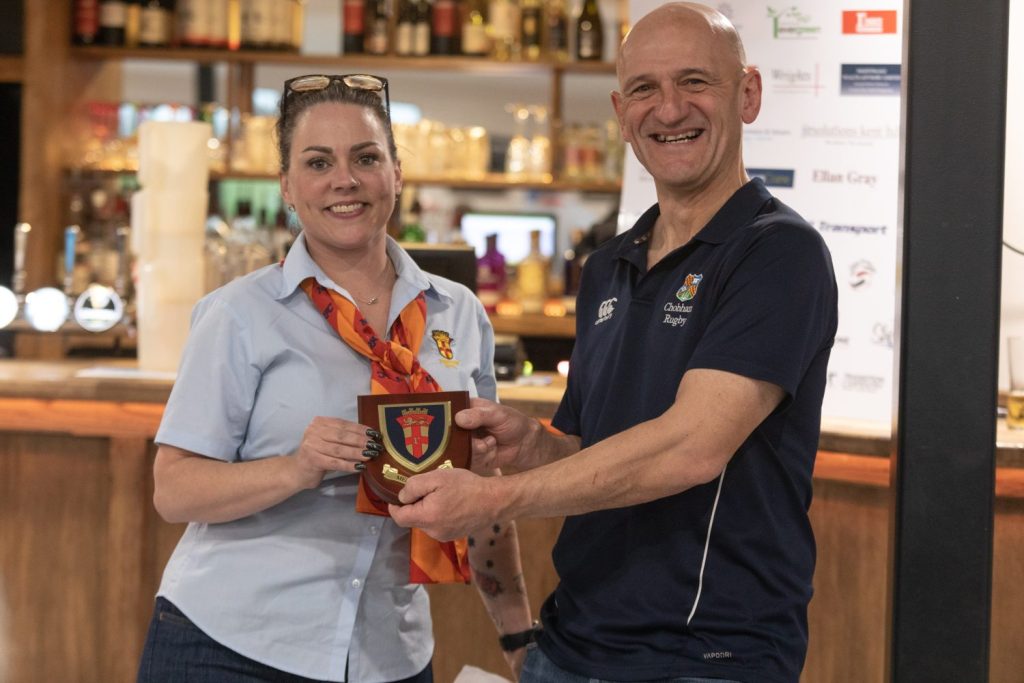 Jason concluded "I'd love IMAS, W7's Dynamite and the Mixed Ability Cannons to develop close links, maybe even have a weekend festival where we have indoor and outdoor Mixed Ability rugby going on with opportunities for all." Until then, if anyone is interested in finding out more about wheelchair rugby 7's or even having a 'try' email Jason at wheelchair.rugby@yahoo.co.uk