The benefits of Mixed Ability sports go far beyond increased physical fitness, and even beyond improved mental health. Mixed Ability sports are just a snapshot of the type of society we would like to live in, and when the values of Mixed Ability are taken with us into our everyday lives, individuals, communities and society all reap the rewards. Here are some of the great ways in which Mixed Ability can impact our lives beyond sport.
Building confidence
For many participants, getting involved in a Mixed Ability sport is just the start of a much wider, positive journey. Through involvement in community sports, we have seen Mixed Ability participants increase their confidence, communication, and transferable skills, leading to greater independence, and in many cases further education, volunteering and/or employment. Others have expanded their sporting journey, and gone on to become coaches, become members of other sports clubs, or start their own teams in other parts of the world.
"Before I joined IMAS I didn't have much confidence, but now I'm with IMAS I've got more confidence. Now when people ask me, I can just do things and I couldn't do that before."
– Katrina, IMAS Trainer and Mixed Ability Rugby Player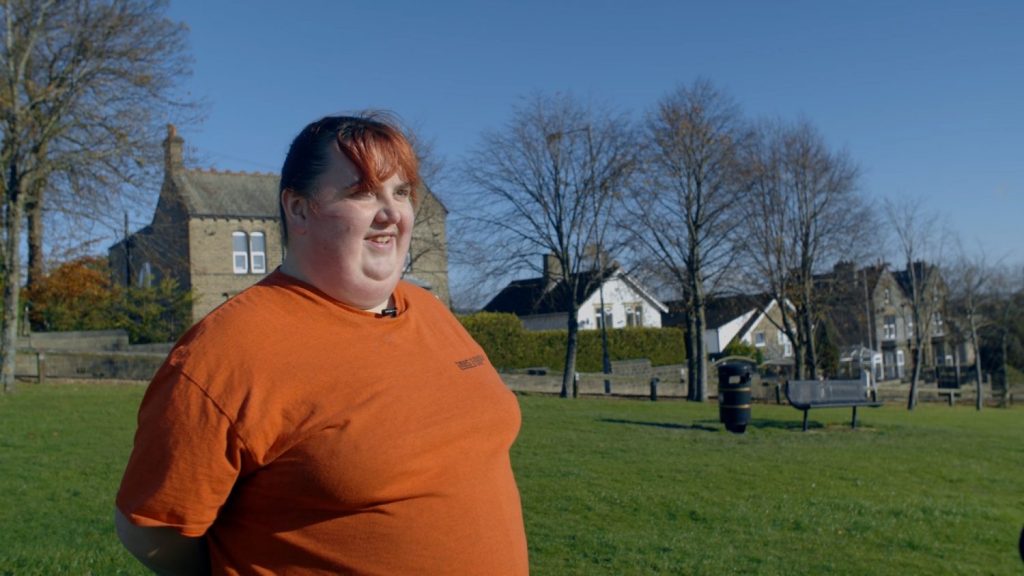 Keeping us connected
The social interaction gained from playing Mixed Ability sports doesn't stop when we walk off the pitch. Post-training and post-match socialising are just as important, enabling everyone to experience the benefits of being a member of their local club. Even throughout the Covid-19 pandemic, many teams have kept in touch through regular online meetings, and those who have initially struggled to get online have later succeeded with the support and advice of their teammates.
"I have Asperger Syndrome, it's hard for me to communicate, but now I'm part of a team and socialise in the bar after training and games."
– Jagtar, Mixed Ability Rugby Player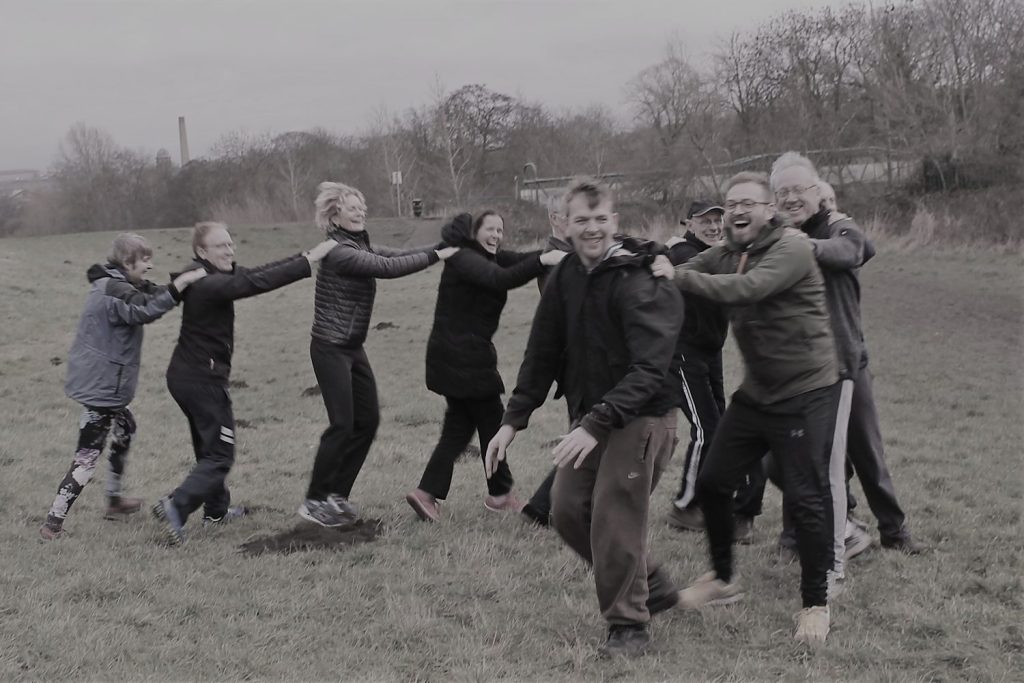 Increased understanding
Mixed Ability is about more than just helping people to get more active (although that is one of the wonderful benefits!). Mixed Ability brings people of all abilities together to play sports and learn from each other, helping us all to better understand others' experiences, to empathise, and to take that understanding with us into our everyday lives. When people see each other as teammates with common goals, other labels disappear, and we begin to see the person again.
"The biggest impact on me has been the change in my attitude to all people I come across now… I do not worry about whether I'm saying or doing the right thing… I see the person first."
– Jonny Myers, Mixed Ability Rugby Player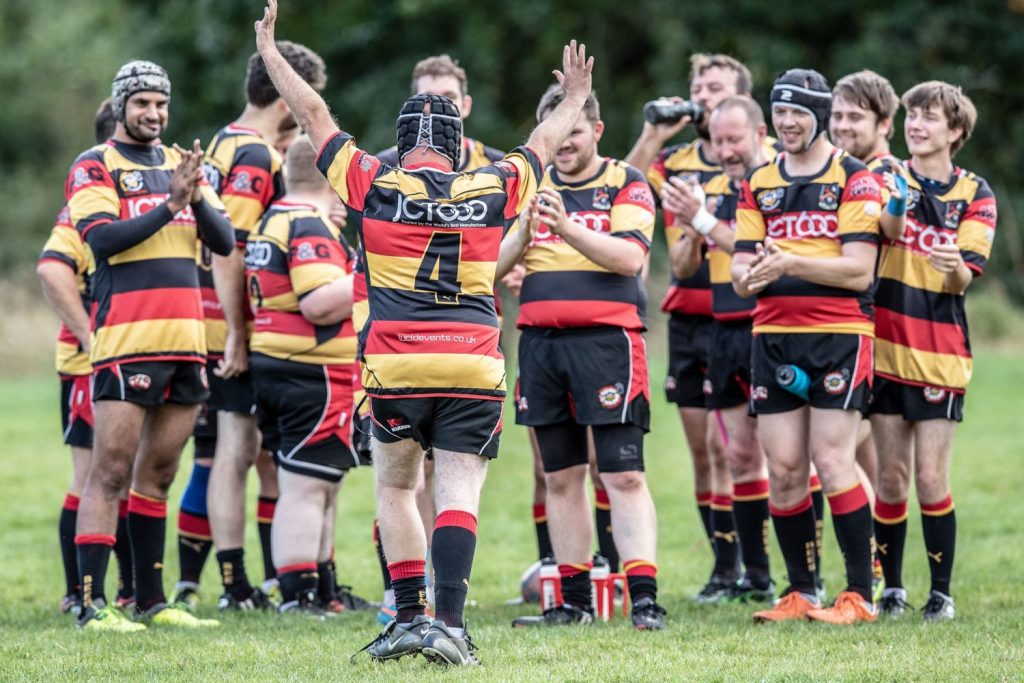 Unlikely friendships
One of the great things about Mixed Ability is that it promotes social inclusion and meaningful interaction between individuals and groups who may not ordinarily share paths. Sport can help us to find common ground with people we may not believe we have much in common with, at least on the surface. When we dig a little deeper, we come to realise that we are more alike than we are different. Our superficial differences mean very little when we are united in sport, leading to us find other shared values and interests.
"I come down to the club to play rugby with my mates. I wish I could say it was purely selfless, but as much as I love helping the lads, seeing them improve and enjoy it, I also come down because I love it!"
– Josh, Mixed Ability Rugby Player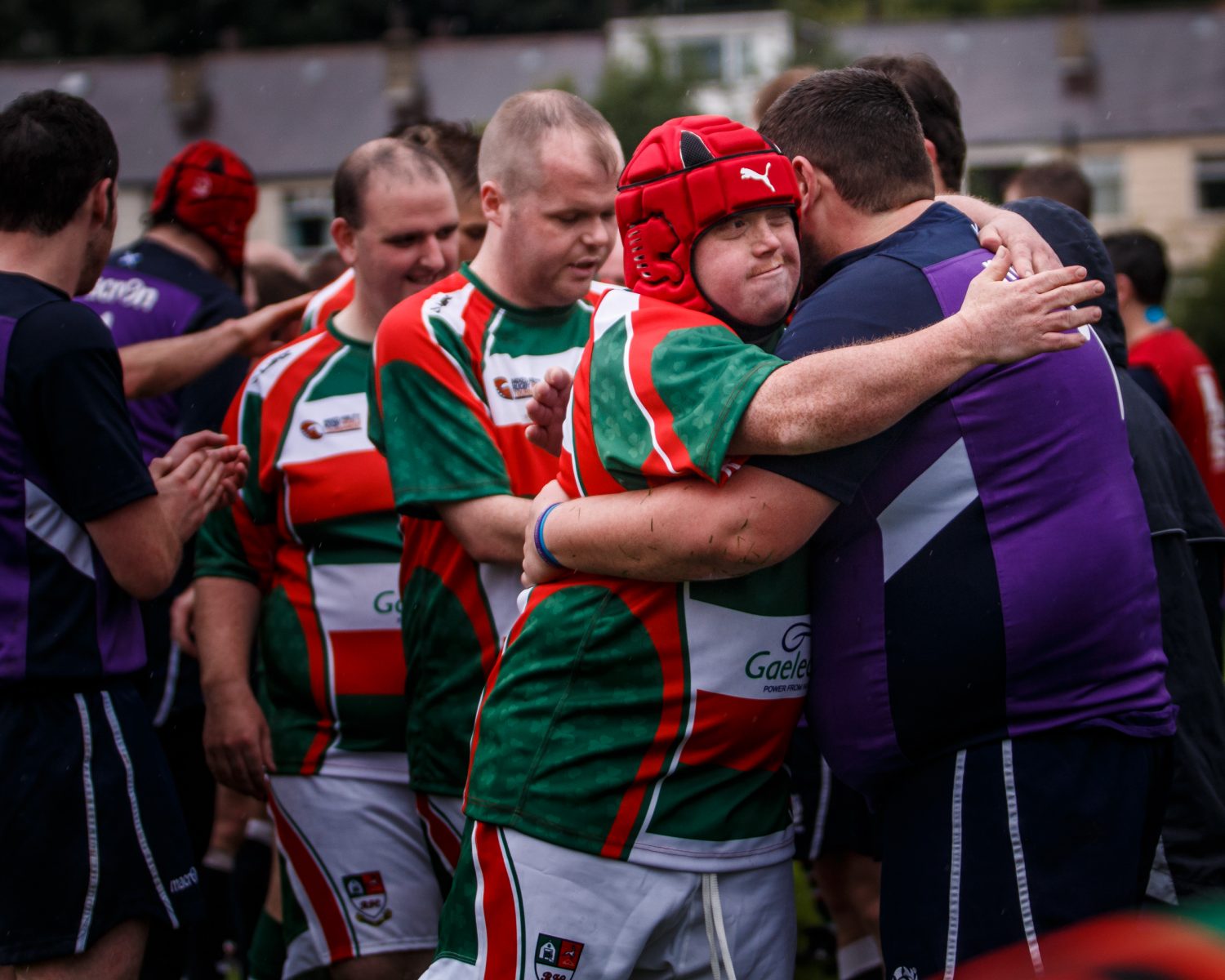 Stronger communities
All of these things can help us to build stronger local communities, with Mixed Ability at the centre! Breaking down barriers that people face to participation in sport is a starting point for breaking down barriers that people face in the rest of society. When we realise this, we can start to change the world, one person, one club, and one community at a time.
"Now that our club has gained a strong reputation for including members of all abilities, we have had more offers of volunteer help from within our community and also had more grant aid to help run the club."
– Jeff, Boxing Coach