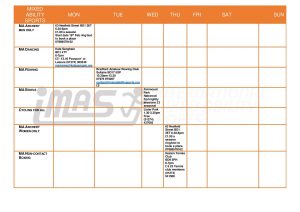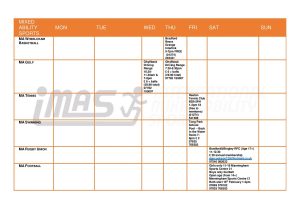 Coming Soon
I am delighted to be able to share with you that Bradford has now officially the largest number of fully inclusive Mixed Ability activities in the UK.
Mixed Ability is a social movement within sports, actively promoting inclusion and equality through a sense of belonging and membership to a group, team or club.
All of those people who have considered joining a class but feel they might be judged by their capability, please be assured that these activities are non-judgemental.
Mixed Ability (MA) is for everyone.
The latest additions to the Mixed Ability stable are MA Football for both men (14+) and young women (11-19) starting on 16th February.
MA Archery for men beginning on the 19th February.
Dance 4 All has a new dedicated home at the Kala Sangham Centre with classes every Monday evening, and on Friday afternoons why not try Tennis for all at Heaton Tennis Club.
2018 will see Mixed Ability follow the line of the North of England Forest as we expand availability from coast to coast.
For more information email contact@mixedabilitysports.org