We are delighted to announce that Pamplona-based Iruña Rugby Club has become our latest Mixed Ability Accredited club!
The accreditation plaque was presented yesterday in Pamplona, with high-profile city and sports personalities of attending the ceremony which was also an occasion to launch the imminent visit of the Mixed Ability Rugby Invitational Club (MARIs) for the 'City of Pamplona Cup' on Saturday 30th of September. The event will see more than 80 players from 7 different countries coming together, including the first-ever MARIs women's selection to play at the UPNA Sports Centre.
The presentation was led by Jorge Aguirre, Director of the Navarra Sports Institute alongside David Izquierdo (IMAS Spain), Josetxo Murguiondo, president of the Iruña Rugby Club, and Hernán Mazzarello, also from the Iruña Rugby Club and manager of the event.
Josetxo Murguiondo, president of the club commented: "There are many models of sport and physical activity based on what people cannot do, or on placing labels on their participation. Mixed Ability eliminates all the barriers and allows everyone to practice the same sport, enabling true inclusion, working on independence as well as on a sense of belonging to the club. We pride ourselves on being a club that serves our community, we believe that our main function is to facilitate the inclusion of all those participants who come to rugby from all walks of life and simply want to enjoy sport in a friendly and openminded environment"
Salvador Vidal, a player at the club, said: "For instance, I am 60 years old, and I had almost retired, except for some occasional matches. This year I have played several games with the Mixed Ability team, and I have to say that I had a great time, both for the thrill of playing again and the buzz around the Mixed Ability team. It is a very nice experience in every possible way, and you enjoy seeing how everyone is having a good time. I really like how Mixed Ability does not change the sport I love, but rather how everyone, regardless of ability, age, etc., can play it together on the same team."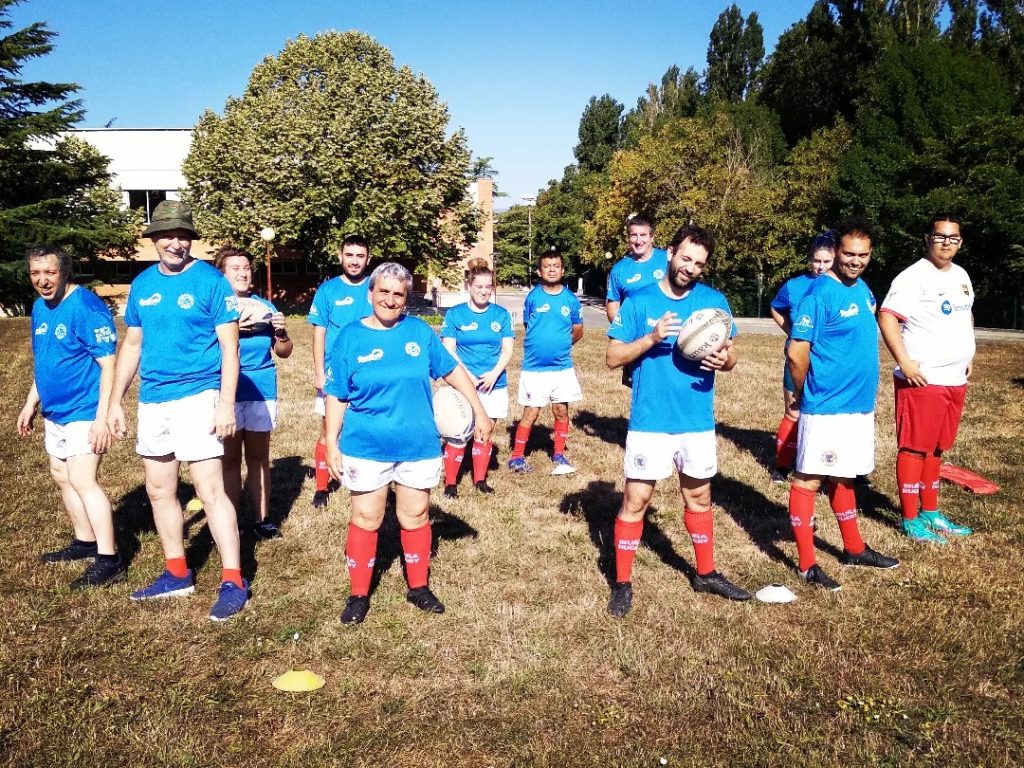 Aingeru Gonzalez, captain of the Iruña Rugby Mixed Ability added: "The training with IMAS was very important, We learned many things we can now use to teach others. A few days after the training, for example, we went to teach rugby at a primary school, at that moment I began to feel like I was truly myself, for the first time".
Hernan Mazzarello is the driving force behind the Mixed Ability team and the club's proposal to host the next
IMART World Cup in 2025.
"I feel that this accreditation comes at a very special moment for our team and our work. It is an acknowledgment of the fact that we are going in the right direction. We strongly wanted to develop a Mixed Ability offer at the club because this model focuses on the abilities of each individual, respecting their rights to full participation in sport, providing equal opportunities not just to participate but to lead and be champions in our communities, without any form of paternalism."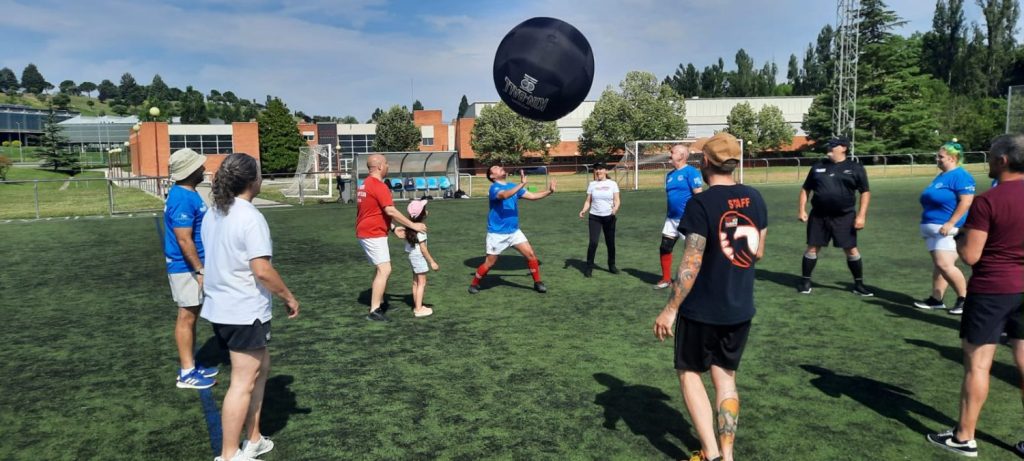 Mazzarello added: "Our proposal to host the next IMART means harnessing the untapped potential. It would give enormous visibility to Mixed Ability rugby in the region, and across Spain. For the club, it would also mean gathering together and celebrating the entire community!"
Carla da Silva Castro, President of IMAS Spain said:
"It is a real pleasure that the first accredited club in this new stage of IMAS Spain is Iruña RT, a club that has demonstrated a firm commitment to inclusion in sports and, specifically, in rugby. It is important to acknowledge the tireless work of Hernán, because today Mixed Ability has greater visibility in Spain, and we are certain that the impact of the next matches will be a springboard for the development of Mixed Ability in our country."